*sits on wall and bashes head on floor* D8
« previous entry | next entry »
Aug. 21st, 2009 | 02:55 am
mood: insane
music: Saturos Battle Remix by Ivan-Ether on Newgrounds

Y: <
This might explain what I'm all riled up about: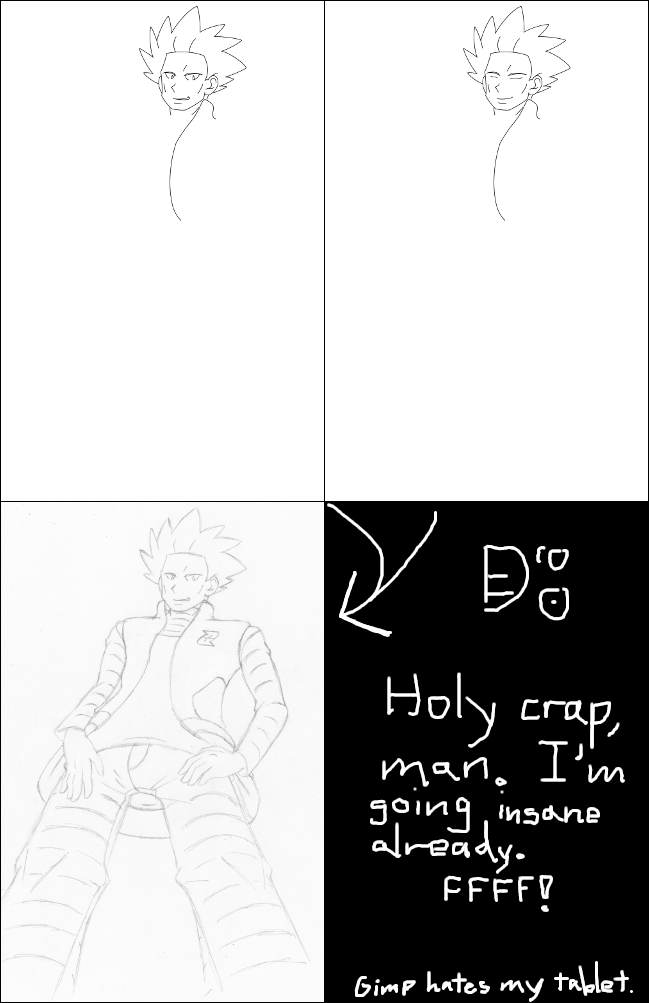 FRIK, MAN. I HATE GIMP. ...but I still love it as my first digital artsy program.
And because I'm having too much fun with this new little download for the DSi...
Harhar, ILU Flipnote Studio.
Um.
Other than that, I'm going to class again. I'm learning how to draw "for real." x: Eh... I'm sure the class will help me in one way or another. I seriously need to start taking more than one class. D: I mean... I may not like all of the work they give me... but I need to do something more than just sit in my room all day and play on my computer. I need to exercise my brain. I feel as if I am slowly getting dumber. >: This was proven earlier when I was at a friend's house. I cannot pick up on things as easily anymore, it seems. Ox
Nerr. I just lost my train of thought, so I have nothing more to say now.
GOOD. BYE. U:
Comments {5}